3 Reasons to Install Garage Cabinets For Storage And Organization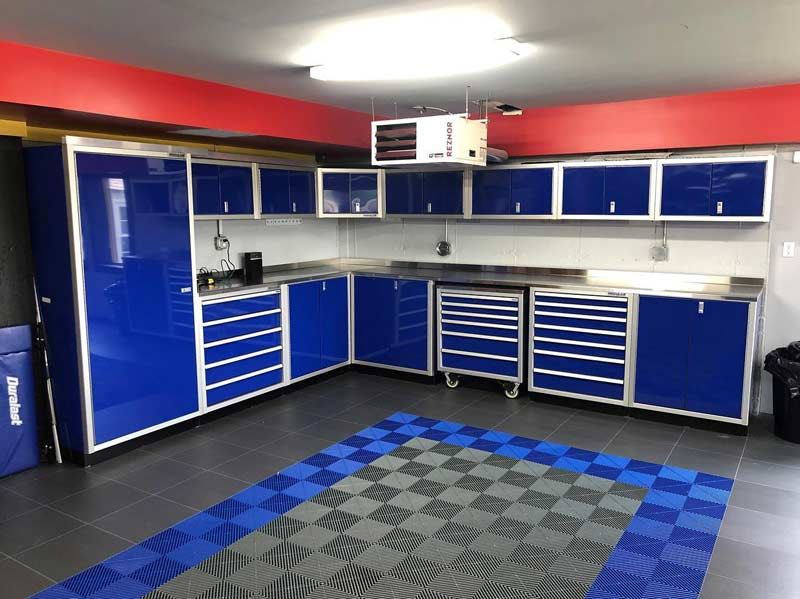 Think of your garage for a moment is it cluttered and disorganized? Are various tools, materials, and toys taking up all the floor space? Youd love it if you could free that space up, but still want all your things in a ready-to-use state, not hidden away in some storage room. Enter Moduline Cabinets with our professional garage cabinets that will bring you the storage youve always wanted.
Our cabinets are designed to be multi-functional, and can accommodate a wide variety of items within a whole range of differing garage sizes. Moreover, there is a full gamut of cabinet sizes and form factors to deal with any situation. We pride ourselves on our custom cabinet design and professional installation. We always seek to offer the best storage recommendations for any scenario, and we make certain to use only the highest quality materials and hardware in our operations.
Reasons for Using Professional Garage Cabinets
Things tend to just keep piling up in the garage. And thats perfectly normal, as one in four Americans say their garage is too cluttered to park in! If any more of these conditions afflict you, it might be best to consider cabinets:
#1 Its impossible to find things when you need them!
#2 Theres no room for any cars in the garage!
#3 Any power tools or garden equipment lying around could prove dangerous for others!
With all these reasons in mind, Moduline Cabinets proves the correct choice for installing cabinets, as we will work directly with you to provide the custom solution that you need for your garage. We will listen to what you want and need for your garage, and help you fulfill those desires. So call today! Our consultation is complementary! Give us a call today at 1-888-343-4463.

The post 3 Reasons to Install Garage Cabinets For Storage And Organization appeared first on Moduline.